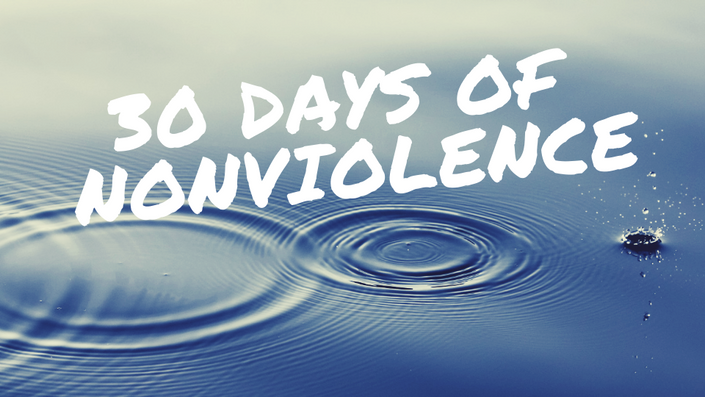 30 Days of Nonviolence
Discover the peacebuilding power that lives within you: Make nonviolence a meaningful part of your daily life.
Unleash Your True Power
Nonviolence is the core of who we are. Think about it: If violence was our nature, it wouldn't be so traumatic when it happens. Have you been following current events in the media and wondering what you, as one person, can do to bring more peace into the world? This program will broaden your sense of possibility while encouraging you to act from a place of wisdom.
Nonviolence is a practice, a skill that we must intentionally cultivate in our daily lives. It's like a muscle: the more we engage it, the stronger it becomes. And the more we can develop our nonviolent strengths, the more effective we can be with building peace in our homes, our workplaces, and our communities.
You are incredibly powerful. This program will show you exactly how, by helping you establish a daily practice of nonviolence.
What People Say About Our Courses
"The Metta Center has supported me greatly in my personal and professional journey in nonviolence. I barely know any other organization that is so consistent, knowledgeable, committed, and embracing of nonviolence."
– Katharina Mauer –
"The Metta Center is the most effective learning and training center for in-depth nonviolence as a way of life and method for change."
– Bill Gray –
Your Instructor

The Metta Center for Nonviolence provides educational resources on the safe and effective use of nonviolence, with the recognition that it's not about putting the right person in power but awakening the right kind of power in people. We advance a higher image of humankind while empowering people to explore the question: How does nonviolence work, and how can I actively contribute to a happier, more peaceful society? The Metta Center holds special consultative status at the UN (Economic and Social Council).
---
A Highly Practical Program
Each day, you will take a few minutes to learn about a nonviolence principle. Then, you will apply that knowledge experientially, with a practice to guide you throughout the day.
We recommend starting your morning by learning about that day's principle, maybe before doing anything else—it will set you on a path for the rest of your day.
Frequently Asked Questions
When does this program start and finish?
30 Days of Nonviolence is a self-paced program—start whenever you're ready. While you'll ideally establish a daily practice of nonviolence within a month, this online program doesn't expire for you. You can take more than 30 days to complete it, and you can come back to it whenever you want, even after you've finished all 30 days.
What if I miss a day or two?
That's perfectly OK. Just pick up where you left off, and set an intention to stay on track. We applaud your amazing efforts!
Do I need any special materials for this?
You may want to have a favorite pen and notebook on hand, so you can journal about your experiences and reflect on your insights later.