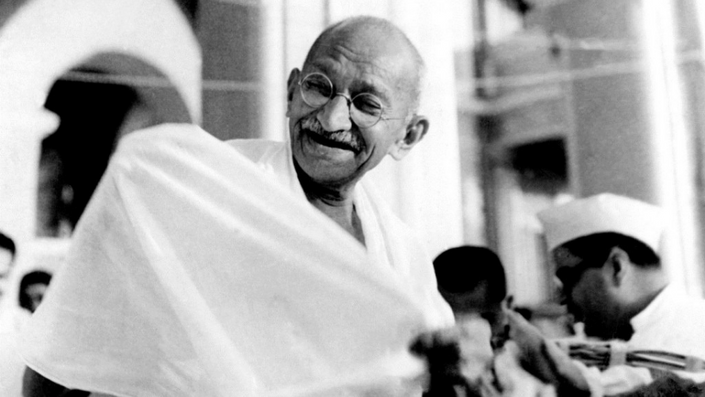 Certificate in Nonviolence Studies 2016
Enrollment for the 2016 program is closed. We warmly invite you to explore our other courses.
Study Nonviolence Systematically

The Certificate in Nonviolence Studies program guides you through the history, theory, practice, and application of nonviolence. Our 6-month course is open to anyone who wishes to develop a comprehensive understanding of the science and theory of nonviolence. Do you want to bring nonviolence into your life and work more intentionally? Are you eager to contribute your wisdom and talents to the greater movement for nonviolent culture? If so, this program is designed for you!
This course will help you:
Develop a deep knowledge of the history and theory of nonviolence
Bring nonviolence to all aspects of your daily life
Build essential nonviolence skills, from communication and analytical thinking to negotiation and conflict transformation
Connect with others around nonviolence, locally and globally
Take nonviolent action in your community
Strengthen your levels of resilience
Discover your role in the new paradigm of nonviolence and peace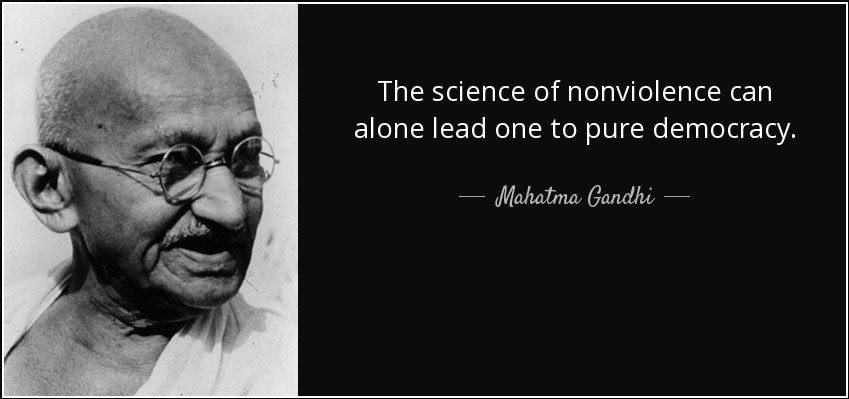 Course Benefits: Special Trainings & Mentorship

Your 6-month program features inspiring readings, podcasts, and videos. Weekly reflections, assignments, and group discussions will help you apply the concepts and practices that are introduced throughout the course.
Group Mentorship
The Metta Center course team will be on hand each week to answer your questions and facilitate your learning processes.

Guest Experts
We invite a diverse array of renowned scholars, practitioners, and nonviolence activists to share their stories and knowledge with you.

Peer-to-Peer Learning
Grow your understandings in 1-on-1 conversations with other course participants. Support one another in our course forum.

Facebook Community
Course participants may join our private community, where current and former students exchange ideas and updates.

Course Curriculum

Certificate in Nonviolence Studies is divided into 3 main parts. Each part of the course lasts for 8 weeks. We schedule a 1-week break between each part.


Part 1: Discovering Person Power

What is person power exactly—and where does it meet (or not) with people power? We dive into that, plus you'll consider how to make the most of communication principles while honing your media literacy skills.

Part 2: History & Core Concepts

While we'll draw on Gandhi's life for inspiration throughout the course, Part 2 offers a chance to learn about Gandhi with deeper focus. You'll also glean insights on developing nonviolence leadership, building viable alternatives for people and planet, and knowing how civil resistance works.

Part 3: Practical Applications

To put nonviolence into action, it helps to have some methods of nonviolent action in your toolbox. We'll discern what effective actions look like, and we'll examine the successes of nonviolent movements. As we head toward the end of the course, you'll start planning a nonviolence project to carry out.
Taught by the Metta Center for Nonviolence



As a nonprofit organization, the Metta Center provides educational resources on the safe and effective use of nonviolence, with the recognition that it's not about putting the right person in power but awakening the right kind of power in people. We advance a higher image of humankind while empowering people to explore the question: How does nonviolence work, and how can I actively contribute to a happier, more peaceful society? The Metta Center holds special consultative status with the Economic and Social Council at the United Nations.

What Course Graduates Say

"The instruction was excellent. One of the best parts was interacting with so many amazing individuals committed to nonviolence. I am happy I took this course and am really grateful for the people at the Metta Center."
~ John M., Illinois

"I have renewed appreciation for myself and my spirituality. I highly recommend this course to anyone interested in peace and social change."
~ Anna I., New Jersey

"This course helped me develop into a better professional equipped with the tools to address issues nonviolently, as well as into an individual with a richer perspective on human interactions, spirituality, and social issues."
~ Marissa U., Uganda
"I gained a much deeper understanding of what nonviolence is and how it can transform our lives and our world. The breadth of material covered, from examining personal choices to looking at nonviolent revolutions around the world, gave me a strong framework to make my own contribution."
~ Kelly D., New Jersey

"I can highly recommend this course. It has given me a vocabulary with which I can promote the use of nonviolence in every area of our society—and the confidence to get out there and take action ."
~ Paul B., United Kingdom
Frequently Asked Questions
When does the course start and finish?
The Certificate Course in Nonviolence Studies program runs for 6 months. The 2016 course is closed and therefore not open for registration.
How does this online course work?
Your coursework is asynchronous—you're not required to be online at a set time each week. With that said, we strongly encourage you to join as many of our weekly group discussions as possible. The course moves at a group pace of one lesson per week. No worries if you need extra time: As an enrolled participant, you'll have lifetime access to the course content.
What do I need to take this course?
You'll need a reliable internet connection and a minimum of 2–3 hours each week for study (the more time you can put in, the better. Since you'll have lifetime access to the materials, you'll be able to revisit them at your convenience). We provide all required content. Suggested readings are optional—you don't need to buy them unless you want to. Our weekly conversations take place over Zoom, a web-conferencing tool that allows you to join by phone too.
How long do I have access to the course?
After enrolling, you get lifetime access to the materials—across any device you own.
This course is not open for enrollment.