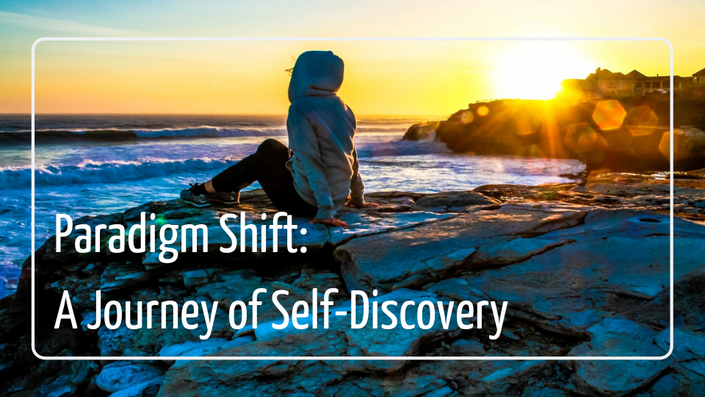 Paradigm Shift: A Journey of Self-Discovery
Embrace your potential and take effective, creative nonviolent action for a just society and a healthy planet.
Learn how to create a powerful, nonviolent strategy for weaving a safer and saner future.
Do you envision a world transformed by an awareness of our true human potential? Would you like to see a future in which all our social systems work in harmony with the earth? Then this online course is for you!
Paradigm Shift: A Journey of Self-Discovery empowers you to explore where individual transformation meets societal healing—it's an invitation to build peace from the inside out. Throughout the course, you will continuously nourish links between personal growth and creating positive changes in the world around us.
"You never change things by fighting the existing reality. To change something, build a new model that makes the existing model obsolete."

– Buckminster Fuller –
Your Instructor

The Metta Center for Nonviolence provides educational resources on the safe and effective use of nonviolence, with the recognition that it's not about putting the right person in power but awakening the right kind of power in people. We advance a higher image of humankind while empowering people to explore the question: How does nonviolence work, and how can I actively contribute to a happier, more peaceful society? The Metta Center holds special consultative status at the UN (Economic and Social Council).
---
Paradigm Shift: A Journey of Self-Discovery is an online course of 3 parts with a series of topical segments. Readings and videos will help you explore concepts as a lived experience. Each course Part closes with reflective questions to encourage deeper discovery, through personal writing if you choose.


Want to bring friends along for the journey? While this is a self-guided course, you could take it in tandem with a friend—or even use it as a training tool for your activist group, so you can be more effective and successful with your nonviolence strategies.
Course Curriculum
About This Course
Available in days
days after you enroll
Part 1: The New Story
Available in days
days after you enroll
Part 2: The Role of Nonviolence
Available in days
days after you enroll
Frequently Asked Questions
When does this course start and finish?
That's entirely up to you! Paradigm Shift: A Journey of Self-Discovery is a self-paced course, so you decide when to start and finish it. There really is no "right" or "wrong" amount of time.
Do I need any special materials to take this course?
All you really need a reliable internet connection. We also recommend that you have a pen and paper on hand, as you may want to take notes. Your favorite writing tools will also come in handy when you're answering the reflective questions that close each Part.
Can you suggest a way to take this course with others?
We'd love to! First, you'll want to make sure everyone is signed up for it. So start by sharing this sign-up page. Once everyone has signed up, collectively determine your course schedule and how you will move through the material together. For example: Will you meet every week (online or in person) to do and discuss some of the material together? The sky's the limit—let your creativity shine! Create a schedule and set-up that works for everyone, then dive in.
How long do I have access to the course?
After enrolling, you get lifetime access to the materials—across any device you own.